Cart Contents
Your cart is currently empty
Subtotal: $0.00
Bestsellers
Sale Item
Currency

Like Us On Facebook!

FREE Domestic Shipping on all
FLAT GLASS orders placed online!*
Orders placed online over website or via email exchanges will save you money because then pricing is discounted.
Welcome to Vintage Glass™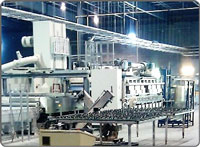 Vintage Glass manufactures domestic windshields, side and back glass for all your pre-1980 street rod, custom/classic, muscle car and truck needs. By providing the highest quality products in a timely manner we are able to enjoy one of the highest customer satisfaction rates in the industry. If you're in the market for glass for your pre-1980 domestic street rod, custom or classic, muscle car or truck - please check us out
U.S. Military discounts w/ valid proof of service.
All flat glass pricing is listed on the website.
For curved glass (defined above) click here:




Bestsellers